The Best Sights And Experiences San Francisco Has To Offer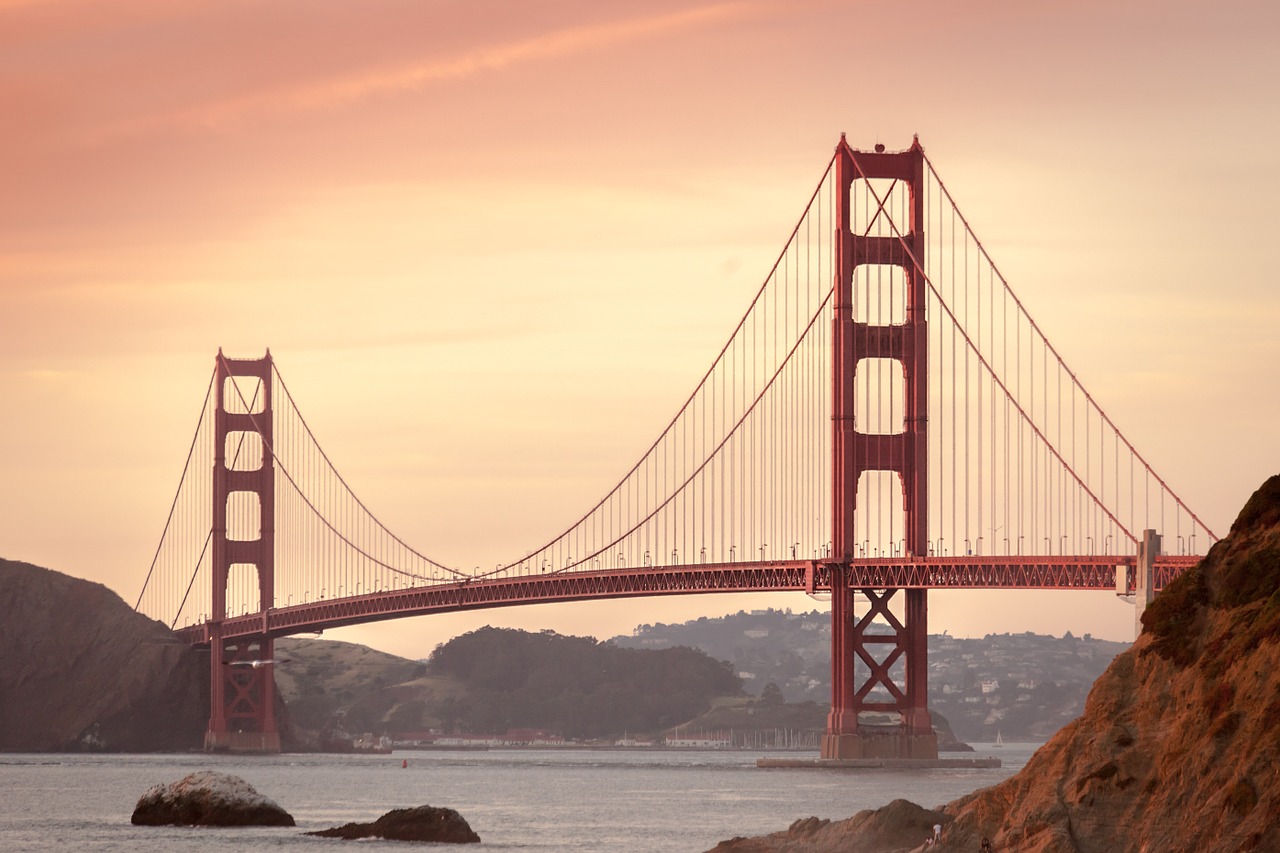 Photo via Pixabay by Unsplash
San Francisco is one of the most favored places in the country to live, and for good reason; it's made several 'Best Of' lists over the years, including taking a spot on the 10 Happiest, Healthiest Cities in America list for all the experiences it offers to benefit the mind, body, and soul. Many people believe that living in a city that has room for a vibrant arts and entertainment community, great food, and historical architecture can do wonders for blood pressure and emotional wellbeing, and San Francisco sure has plenty of that.
"People here seem so very settled," says San Francisco transplant Kimberly Hayes. "In the evenings, I've been going to hear lots of music, including the symphony. There's so much to do here, and most people seem very content."
One of the things that attracts people to San Francisco is the city's vegetarian-friendliness. Not only are there many veggie options available at restaurants, some public parks grow fruit trees that visitors are welcome to pick from should they need a healthy snack while they're there. It's also well-known for offering many organic options for shoppers and diners, including organic restaurants and farmer?s markets.
Many West Coast cities are home to some of the fittest people in the country, in part because the weather is often so beautiful, and San Francisco is one of the best places to get outside and get your heart rate up. Tai chi or yoga in the park, surfing, swimming, and biking are just a few of the ways to exercise here, and the great thing is they?re all things that can be done with a friend or loved one.
As if all that weren't enough, it's also a very pet-friendly city and encourages dog owners to give their animals the best life they can with luxury dog hotels, large dog parks, and beaches that allow pets. That's a good thing, since studies have shown that working with or owning dogs can lower blood pressure and anxiety.
San Francisco also gives the benefits of a big city in a smaller area, so getting back and forth between work and home or home and friends is no problem.
'I know there are some who think SF is too small, but I love that I literally live between 10 and 20 minutes, either walking or driving, from all of my friends or favorite restaurants. It allows for regular and spontaneous get togethers and ease in exploring new places and things,' writes Chelsea from FoodLifeBalance.
Finally, one of the best things about San Francisco is that it's one of the most laid-back cities to live in. Many who live there say that 'anything goes'; it doesn't matter what your personal style is or what music you prefer, the city by the bay accepts everyone from all walks of life. Not only that, the city is as unique as the people who live there, offering many different styles of architecture, music festivals, temples, and churches for everyone.