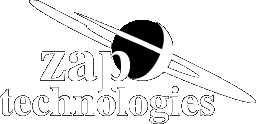 services - source - commentary

candor
Engineering Services

Affordable IT Services for small to medium sized businesses. Services include software & web application development, IT infrastructure planning/buildout/maintenance, and mission critical data backup/recovery.

Inquiries for more information should be directed to either services@zaptech.com or the mail form below.

Special Features

HOWTOlabs - lots of tips on how to get computers setup and behaving nicely
Astral Musings - spontaneous ramblings about technology and the future

Recent Features

[ more ]

Elsewhere ...